JOIN US SUNDAY 4TH JUNE  2023
Upper Hart Car Park, Farnham, GU9 7HD (above Waitrose)

Farnhams Best Charity Transport Festival
JOIN US IN 2023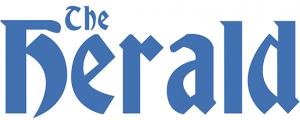 Free for Spectators!
Every year, over 150 motor vehicles ranging from ancient veteran cars dating from the turn of the last century to vintage motorbikes, military vehicles and modern supercars gather in the Upper Hart Car Park, Farnham to provide what is, in effect, a parade of motoring through the ages. Hundreds of people come to see these beautiful machines and the best vehicle in every age category is awarded a prize.
This is not just a static show, however. To celebrate the end of the event the cars go on a tour around the town and out into the country, giving them a chance to show off their paces. It is also an opportunity for more people to enjoy the sight of these beautiful vehicles.
There is much more variety for visitors to enjoy when they come to the festival. There are stalls selling food and drink, and others showing automobilia and other items. Plenty of music provides entertainment through the day, featuring the Rock Choir as well as other local groups.
This is a great day out for all the family, whether interested in cars or not. It is also an opportunity to support Challengers, the charity being supported by this enjoyable event.
Show Your vehicle
Be part of something amazing. Your advanced online ticket donation of £10 gets your special vehicle into the show and you a FREE BACON ROLL! Come and join us at the Festival in 2023. We can't do it without your support!
Be a Marshal
Have a great day with friends. Register to be a Marshal and come and join us at the Festival in 2023. We can't do it without your help and you'll get a free bacon roll too!
Muscle supplied via FOFW (friends of Farnham Weyside) volunteer platform. www.FOFW.co.uk please check out their other events inviting new volunteers!
Great job to everyone that made this event happen, had a great time. Went to the London Motor Show not long ago (which cost far too much for what was there) and I have to say, today had much more variety and better cars than the London show did! Managed to get a parking space in Waitrose before it got too busy there. See you all next year!

My friend and myself had a great time, I think the vehicle selection was bang on with a great range of vehicles across the board so there was something for everyone of every age and interest. I think next year you might need the other part of the car park!

Had a really great day at the show. Great variety of cars, great atmosphere and great weather. It was my first car show with the car and i would definitely come again next year.Thanks to all who organised 🙂

Nice to see the pre-war cars there so I'll definitely be there in 2019!

My young grandson was like a dog with two bones. Loved everything but the Lambos and Ferraris were his faves. The only time we stopped walking around was 15 mins to have lunch and the drive to Alton and i certainly will be returning.

Choir great Band great also Bed Hilarious, esp following it on the run and seeing the cars overtaking suddenly brake (book him for next year please!) Handy for Waitrose You had it nailed!
We all love videos. Check out what youtuber and car show fanatic @AdamC3046 thought of the 2018 Festival
You can find us on Instagram: FarnhamFestivalofTransport